PTMScan®ビデオ&ウェビナー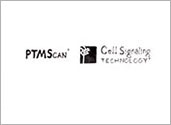 The Potential of Proteomics: A Clear Path to Discovery - Part II
In this webinar, viewers will:
See a real life example of how PTMScan technology can facilitate translational discovery. In this short video, we describe how CST not only identified a major driver of NSCLC, which can respond to an FDA approved drug, but went a step further and developed an antibody that can be used to test for patients who might be candidates for this treatment. All thanks to the power of simplified proteomics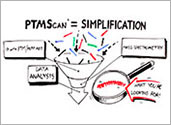 The Potential of Proteomics: A Clear Path to Discovery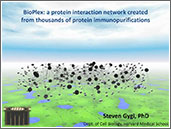 BioPlex: a protein interaction network
In this webinar, viewers will:
Learn how affinity purifications can be performed at scale and the associated caveats.
Understand how an interaction network can be used to predict a protein's cellular properties.